Its that time of year; the anniversary of my decision to take back my life.  This is something very personal for me and its incredibly hard to post pictures of the person I long to forget.  But I need to remember; I need to face my past mistakes to prevent them from repeating.  I will persist, I will never give up.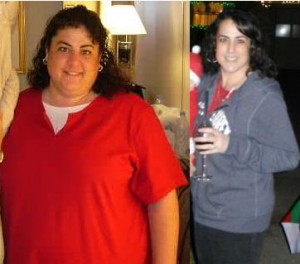 2004 then – size 30/32, Dec. 2011 now – petite medium tops, 8/10 pants.
Don't tell me you can't do it, I'm proof it can be done.  Don't tell me its too hard, it just take perseverance. Don't ask me what pills I took or diet I followed, there are no 'miracle cures'; today's 'miracle' is yesterday's fad. And we all know that fads don't work long term. Don't tell me fast food tastes too good, it doesn't taste THAT good. Don't tell me you'll have to give up everything you love, because if you don't change, you will have given up on yourself and you won't be around to enjoy what you 'love'.
There's a phrase on my mother's refrigerator that speaks volumes — You can't lose weight by talking about it, you have to keep your mouth shut.
What I did – I gave up fast food, soda and buffets; I walk, a lot! I roller skated, a lot! I eat sweets on special occasions, I eat protein, veggies and fruit – very little bread, rice, etc. I made long term changes; it took me years to get that big and its taken me 7 years to become 1/2 the person I was. There have been ups and downs but I never gave up. My family and close friends have supported me, loved me and encouraged me every step of the way.
So don't tell me that you can't do it…because if you really wanted to, you'd stop making excuses and start making changes.
And for those of you heading out this evening…From 6pm-6am on New Year's Eve/Day AAA will take you and your car home for FREE. You don't have to be a member! Save this number — 1-800-222-4357. This is being offered Nationwide!  Please, don't become a statistic that your family must endure.  Don't drink and drive.