"Pour Some Sugar on Me"
Step inside, walk this way
You and me babe, hey hey!
Love is like a bomb, baby, c'mon get it on
Livin' like a lover with a radar phone
Lookin' like a tramp, like a video vamp
Demolition woman, can I be your man?
(Your man, hey, hey!)
Razzle 'n' a dazzle 'n' a flash a little light
Television lover, baby, go all night
Sometime, anytime, sugar me sweet
Little miss innocent sugar me, yeah
Come on! Take a bottle, shake it up
Break the bubble, break it up
Pour some sugar on me, ooh, in the name of love
Pour some sugar on me, c'mon fire me up
Pour your sugar on me, I can't get enough
I'm hot, sticky sweet from my head to my feet, yeah
-Def Leppard
This is another one of those times when memories come with their own soundtrack! I was 16, our families had known each other for years, we all vacationed at the same locale at the same time…but it wasn't until I turned 16 that I noticed David. And David noticed me. As luck would have it, my parents let me ride home with him at the end of the weekend; it was 1987 and this was the album that played. And every time I hear one of the songs, I'm reminded of him; our trips to the desert, my first Super Bowl party, polishing the wheels on the buggy and all the other great times we've shared.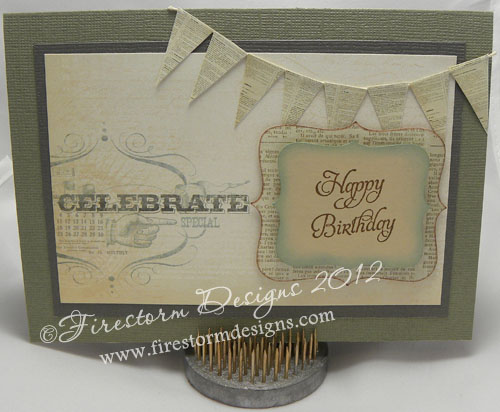 Although our relationship only made it a couple of years, our friendship has lasted 24 years and counting. We've had good days and bad days…we've had quiet years, where we didn't speak at all and loud years where we've talked for hours at a time. There have been some tears…but mostly, there's been laughter. LOTS of laughter!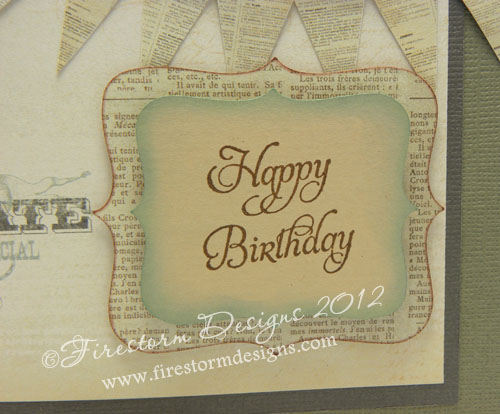 What I Used:
eCraft
Lost & Found – Portobello Road by My Mind's Eye
Core'dinations 'Nostalgia' Card Stock
Happy Birthday Stamp – Stampin' Up's 'Elementary Elegance' set
EK Success Chalks
Paper Studio Pigment Ink
Scotch ATG
Foam Squares
Twine
Happy Birthday David! May this year bring you smooth dunes, plenty of sunshine and a few good surprises… I love you old man 😉