Last night Samantha and I headed over to my friend Brenda's house so we could walk over to the Waterway to watch the fireworks.  Talk about a great night; not too warm and not too humid!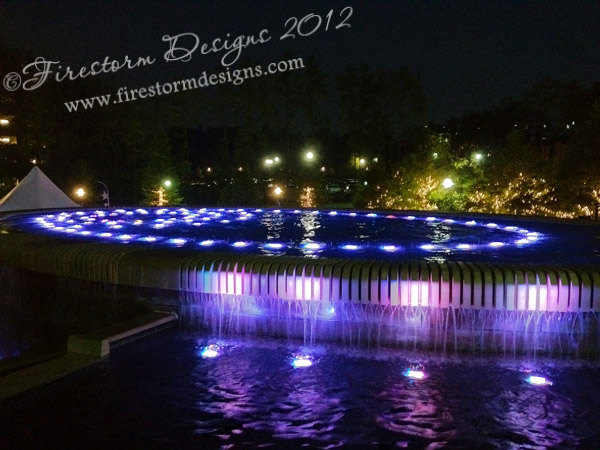 This is the street level of the Waterway; to the left are stairs leading down to the lower portion of this fountain and the 'Waterway' itself.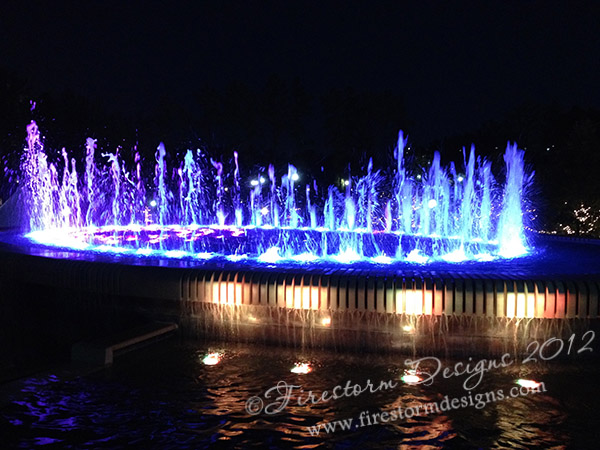 The colors and movement of the water change with each song that is broadcast along the Waterway; typically classical music is playing.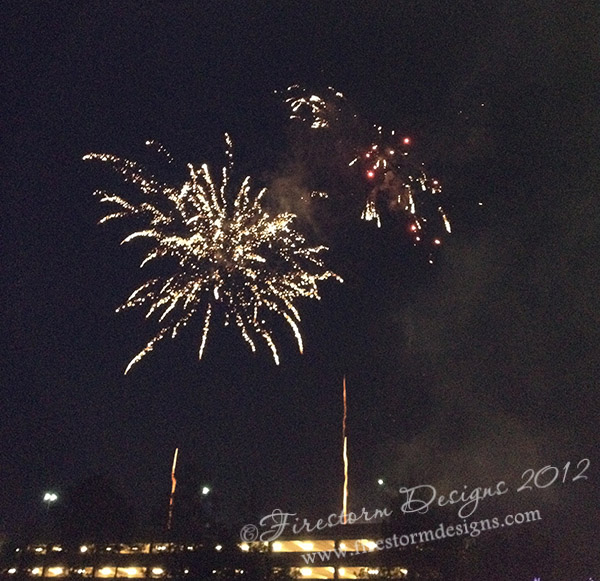 Tonight we're here to honor the brave men and women that keep this country FREE!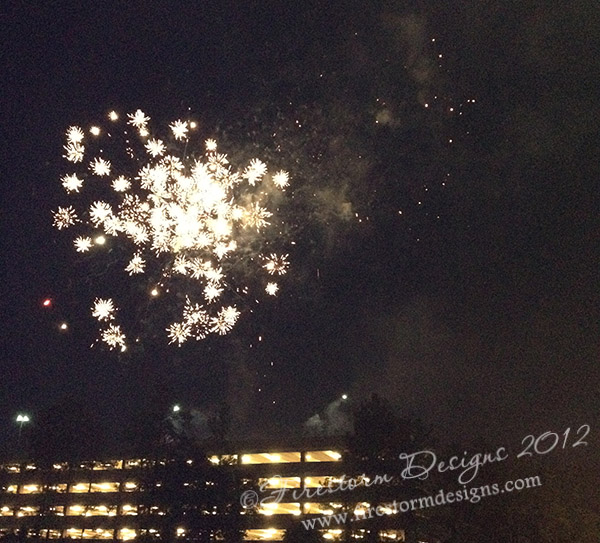 Make sure your volume isn't turned up too loud LOL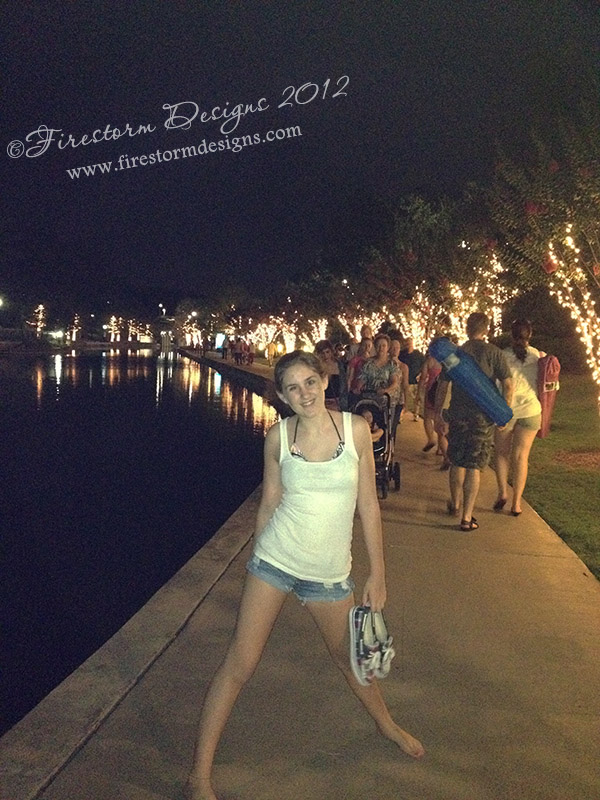 We decided to stroll along the Waterway after the fireworks finished since it was such a great night out.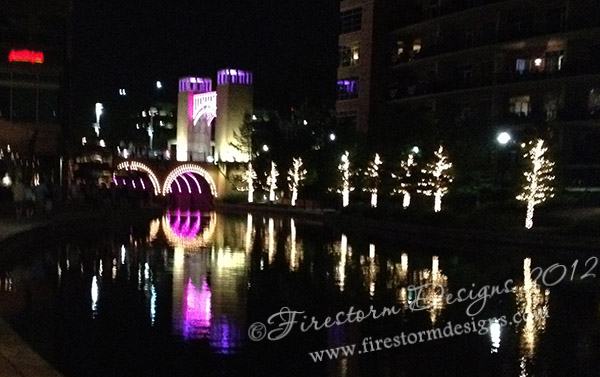 Looking back at where we walked from… I should probably stand still when I take pictures LOL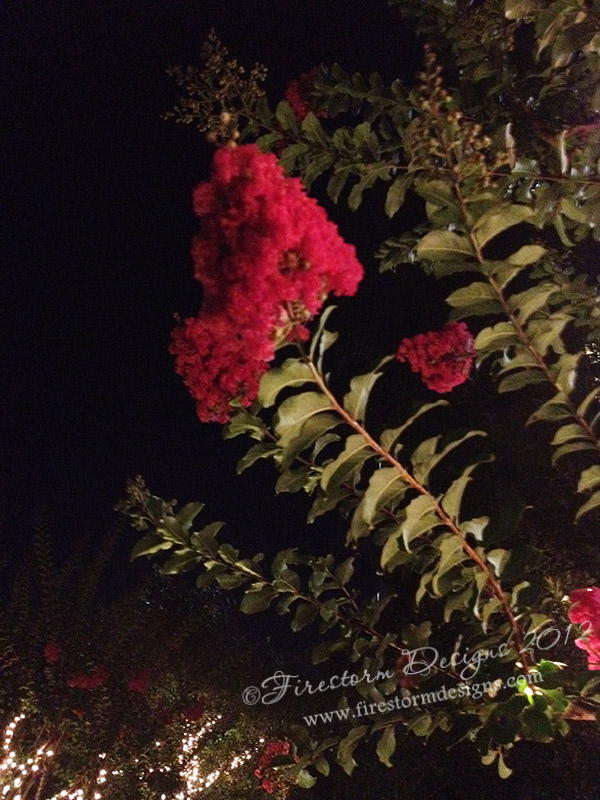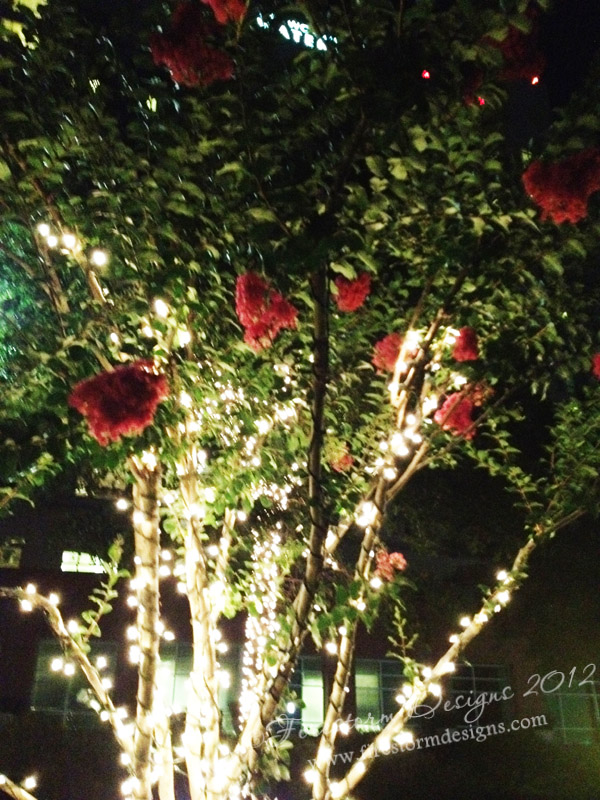 I LOVE these trees!  They're everywhere out here and come in reds, white, pinks and magenta…
Samantha dancing along the Waterway.  I need to remember to bring along the Nikon so I can get better 'movement' pictures.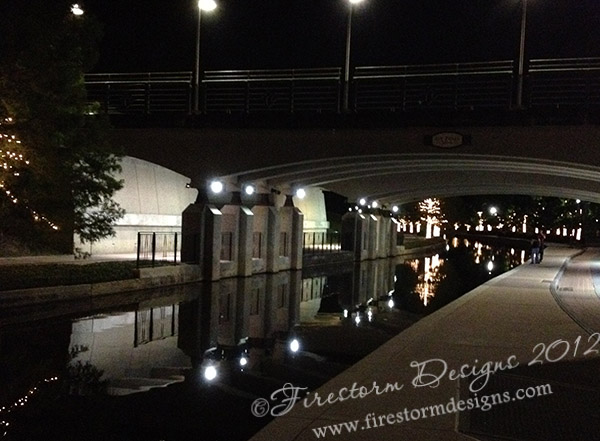 Continuing along…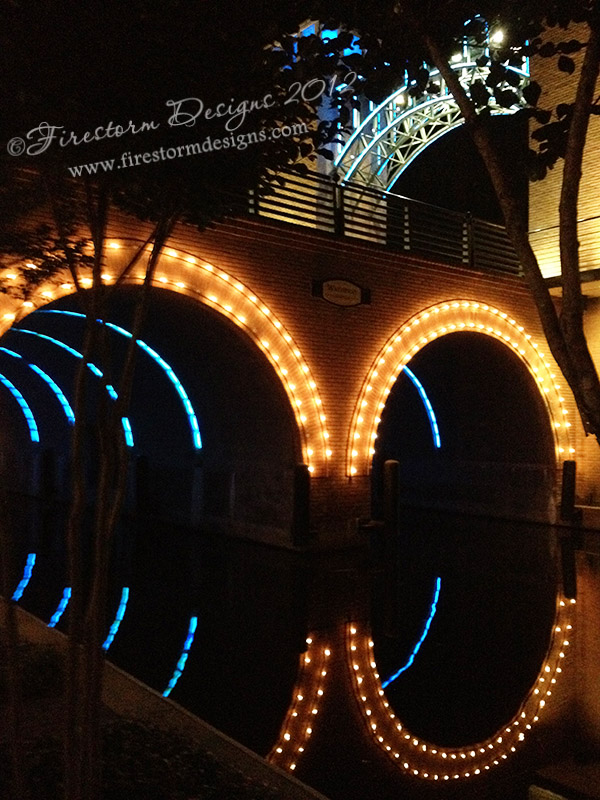 Heading back…  Remember the bridge with the pink lights?  This is the same bridge… it changes colors throughout the night.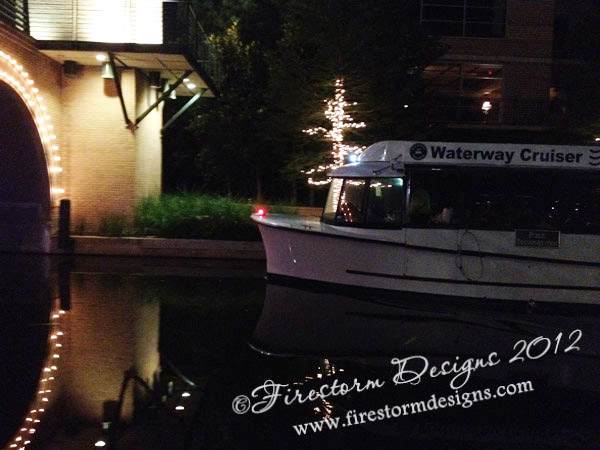 The Woodlands idea of 'Public Transportation'!  There is the water taxi & the trolley and they only service the Waterway, Market Square, Market Street and the mall.  lol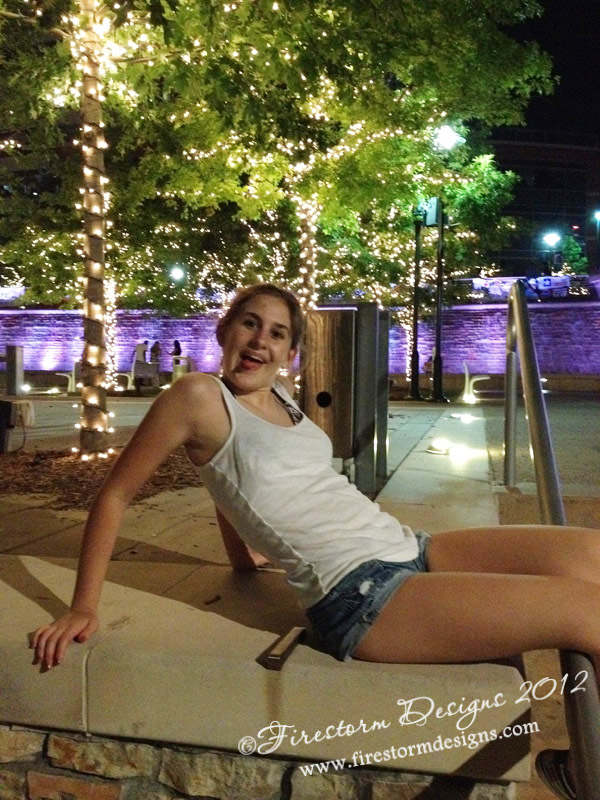 Silly kid!  Behind her is the lower section of the water fountain where we were to watch the fireworks.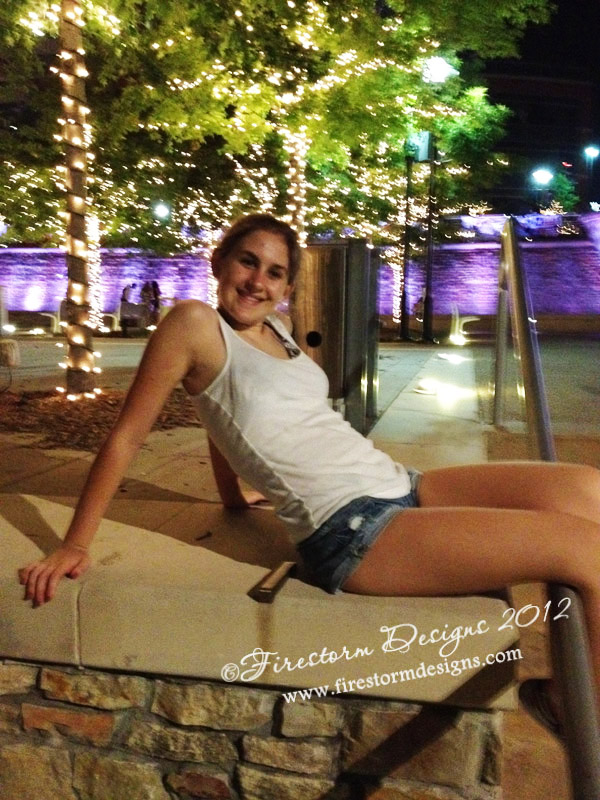 Oh sure, she smiles as I start to walk away!  LOL
This is one of the many reasons why I love living in The Woodlands!  We're planning on heading back out tonight to enjoy the FULL festivities.  There is going to be a live band and a bunch of activity booths, along with local organization information booths.
There's a Marriott on the Waterway and plenty of nearby hotels… Now to get my family and friends from Cali to come out for a visit!