"Birthday"
They say it's your birthday
It's my birthday too, yeah
They say it's your birthday
We're gonna have a good time
I'm glad it's your birthday
Happy birthday to you
Ah
Ah
Ah
Come on
Come on
Yes we're going to a party party
Yes we're going to a party party
Yes we're going to a party party
I would like you to dance (Birthday)
Take a cha-cha-cha-chance (Birthday)
I would like you to dance (Birthday)
Dance yeah
Oh
Come on
I would like you to dance (Birthday)
Take a cha-cha-cha-chance (Birthday)
I would like you to dance (Birthday)
Oh dance! Dance
They say it's your birthday
Well it's my birthday too, yeah
They say it's your birthday
We're gonna have a good time
I'm glad it's your birthday
Happy birthday to you
-Beatles
There is a very awesome fellow Gemini who's birthday is in a few days and today's post is all about her!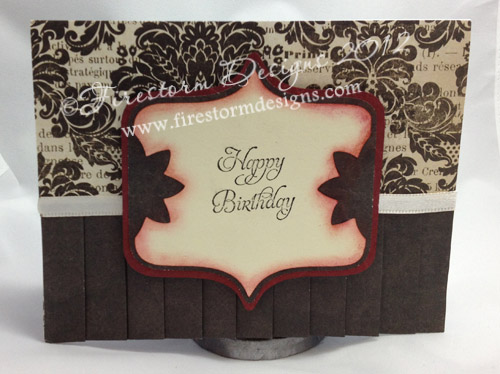 I wanted to make a card that was as stylish as she is 😉 Let me tell you about this girl; she's crazy talented (but totally humble), she's funny, wild, sincere, mischievous, dedicated and has a heart of gold!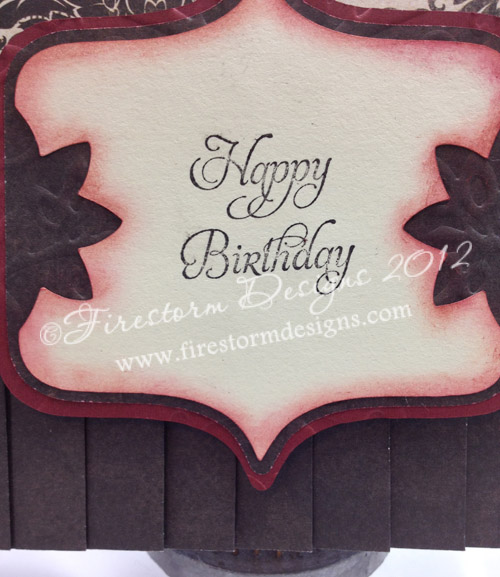 She's intelligent, has a fierce determination to grow as a person and as an artist and has a knack for bringing out the best in people. I hope this year brings her dreams within reach and that her birthday is filled friends, family and FUN!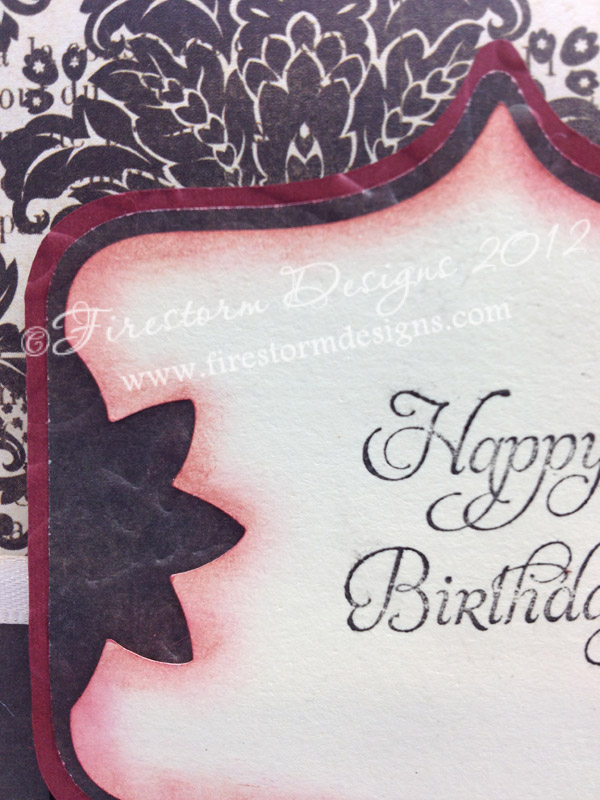 Happy Birthday Gemini-Girl, with love and friendship…your little black sheep 😉 Baaaaaaaaaaaaaaaa
What I Used:
eCraft/eCraftshop Pro
1 rockin' image from eCraft Central
Pattern Paper of choice with matching cardstock
Score Board
Sizzix Big Shot (until I get my grubby hands on an eBosser)
Sizzix/Stampin' Up 'Damask' Texturz plate
Colorbox Q Classic Pigments in Black, Merlot & Brown
Happy Birthday Stamp of choice
Scotch ATG
Ribbon
Foam Squares
Well Mischief cut out the components…even the strips that I used to created the pleated 'skirt'. Yep, I've become that spoiled 🙂
Speaking of skirts… That's exactly how I wanted it to look, like a fancy birthday/party dress. And the easiest way to get that pleated skirt is to cut 2 strips about 11" long, score every 1/2" and follow the pattern of M (mountain) V (valley) skip one score line and repeat. So MV skip 1, MV skip 1. Do that with both pieces and then join them in the middle with some adhesive. A single strip isn't long enough and 2 was too long for my needs. But its better to trim then to try to put back! lol
After I adhered the skirt to the card base, I dressed up the seam with some ribbon. Then I embossed the two bottom layers of the tag and adhered the finished tag with large foam squares… Ink up the edges BEFORE you put all the layers together. Trust me on this one, it'll save you from a whole lot of unnecessary awkwardness later 😉
But above all…HAVE FUN!