"With You In Your Dreams"
If I'm gone when you wake up
Please don't cry
And if I'm gone when you wake up
It's not goodbye
Don't look back at this time as a time
Of heartbreak and distress
Remember me, remember me
'Cause I'll be with you in your dreams
Oh I'll be with you, oh oh
But If I'm gone when you wake up
Please don't cry
And if I'm gone when you wake up
Don't ask why
Don't look back at this time
As a time of heartbreak and distress
Remember me, remember me
'Cause I'll be with you in your dreams
-Hanson
Its never easy to say goodbye and its never easy to lose someone you love…but knowing that you're not alone and being surrounded by those who care, make it a little easier to bear the pain.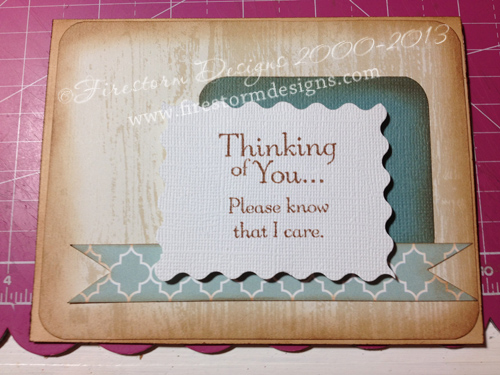 Of all the cards I make and send out, these ones are the hardest. I know they're hurting, but I also know they need to know that I'm hurting too…simple words, but deep feelings.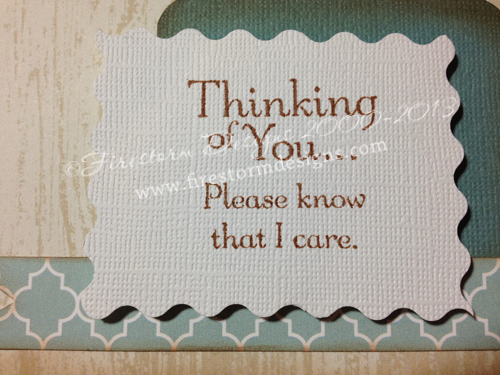 Shirley has been a friend of the family for over 10 years and was one of the few people that gave my my mom as much grief as my mom gave her. It was always fun to watch them banter back and forth…and she was one of the many 'adopted grandparents' that my daughter has acquired through the car club that Shirley, her husband and my parents are a part of. She is also another loved one who has left us too soon because of cancer…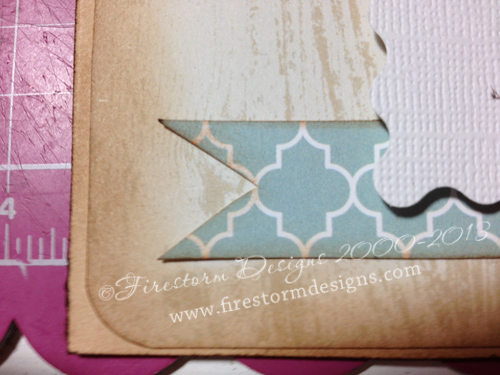 Shirley may be gone…but she'll never be forgotten and I will always remember her with fondness.
What I Used:
Paper – Memorabilia and Family Stories by Teresa Collins
Vintage Photo Distress Ink
Thoughts & Prayers stamp set – Stampin' Up
Scotch ATG
Foam Squares
Scissors Standard/Decorative
Corner Rounder
In Memory of Shirley Kathary