I could stick around and get along with you
Hello
It doesn't really mean that I'm into you
Hello
You're alright but I'm here darling to enjoy the party
Don't get too excited 'cus that's all you get from me
Hey!
Yeah I think you're cute but really you should know
I just came to say hello
Hello
Hello
Hello
-Martin Solveig feat. Dragonette
There's something about this song that just gets me smiling and feeling upbeat..and no, its not because of the lyrics LOL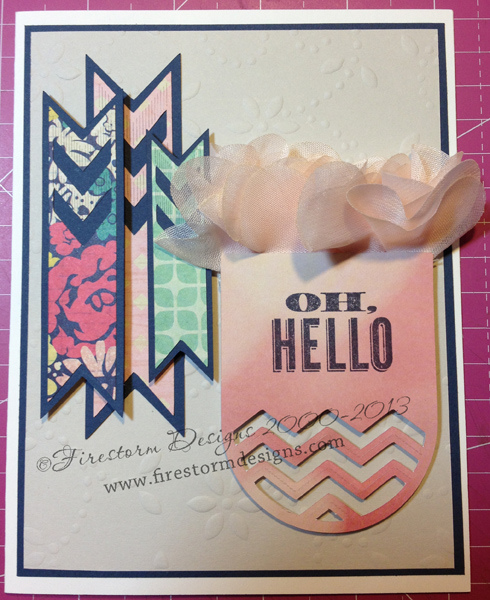 Its like this card…its simple but is very cheerful at the same time. Sometimes I forget that I don't need to put a lot of embellishments to make an impact.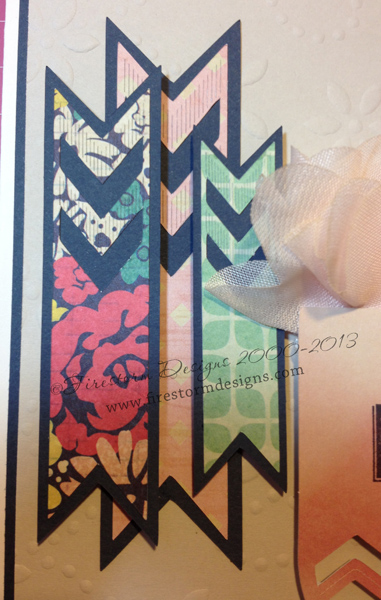 I can take a couple of elements and keep things light, simple and fun!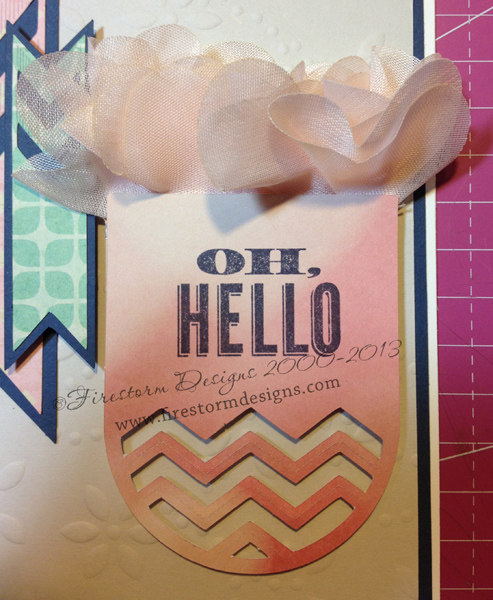 Yep, I think this card is upbeat and cheery…like the silly song that I posted today 🙂
What I Used:
American Crafts Crate Paper
eBosser/die cut machine
Lettering Delights – Chevron Chic
Stampin' Up – 'Oh, Hello' stamp set and navy ink
Melissa Francess Petal Ribbon
Sizzix embossing plate
Scotch ATG
Foam Squares/Circles