This old dog learned a new trick!
I don't know about you, but I'm TERRIBLE at hand lettering..really, I'm just awful at it!  Gone are the jr. high/high school days where me and my peers worked tirelessly on our penmanship.  And although I'm sure the teachers didn't appreciate it, what were we to do, text messaging hadn't been invented yet?!
Luckily, there's a new AMAZING product out on the market!  It's a fairly new company, but their products are outstanding…it's Chalk Couture.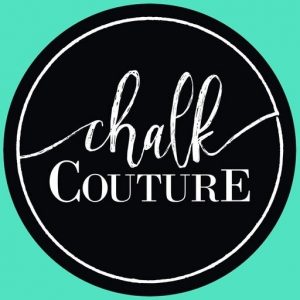 Chalk Couture is a line of chalk pastes and silk transfers that make creating your own gorgeous chalkboard creations.  The colors are vibrant, the process is easy and for someone like me who likes products that can do double-duty, it's perfect!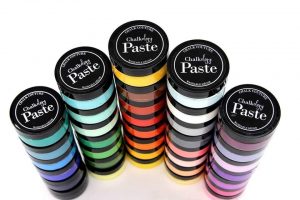 Now we can finally do something more with all those chalkboard walls we've all painted in our houses, other than scratch random words on it that are never quite straight.
In the coming days I'm going to introduce you to this brand, their products and the awesome creations that I'm going to make with it.  If you're impatient like me and want to know more right now, head on over to Chalked by Design and take a look at everything that is available.  This product cannot be purchased via retail, so message me with any questions you might have.
2018