"Sailing"
Well, it's not far down to paradise, at least it's not for me
And if the wind is right you can sail away and find tranquility
Oh, the canvas can do miracles, just you wait and see
Believe me
It's not far to never-never land, no reason to pretend
And if the wind is right you can find the joy of innocence again
Oh, the canvas can do miracles, just you wait and see
Believe me
Sailing takes me away to where I've always heard it could be
Just a dream and the wind to carry me
And soon I will be free
-Christopher Cross
My father has two passions in life; the air and the ocean! So its only natural for me to pick one of those passions to model his birthday card after.
The great thing about the American Crafts Crate Paper pack is that it can be used for a feminine or masculine card. I love that!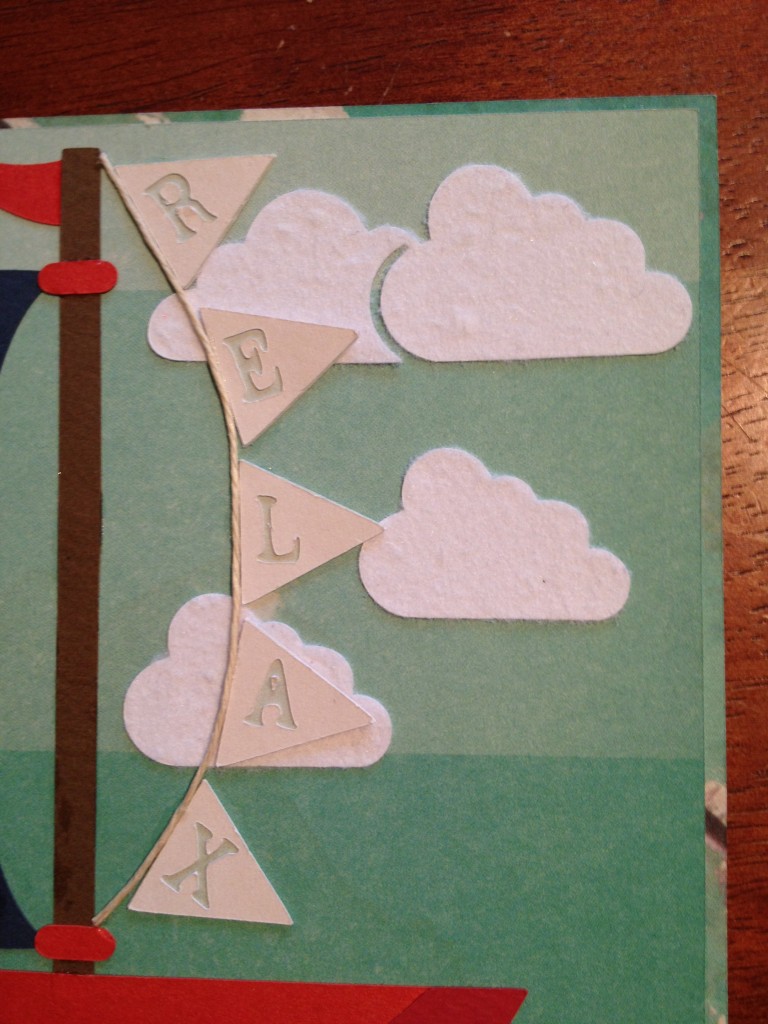 I even got to dig out one of my old Sizzits alphabets to create the banner; only instead of doing one letter at a time, I used my eBosser and did all five!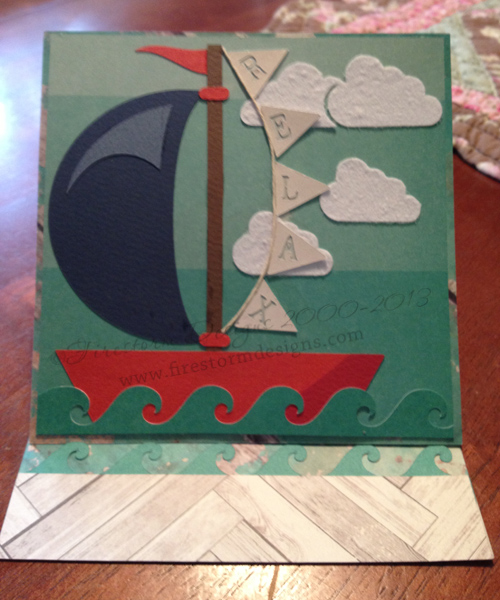 I really love how this easel card turned out!
What I Used:
eBosser
American Crafts Crate Paper
WorldWin CutMates Card Stock
Scotch ATG
Twine
Flocking
Glue Pen