Love and Valentines… Meet Sultry and Sweet!
And just the man to get us in the mood for Love…  Dean Martin!
"Volare"
Volare, oh oh
E contare, oh oh oh oh
No wonder my happy heart sings
Your love has given me wings
Penso che un sogno cosi non ritorni mai piu
Mi dipingevo le mani e la faccia di blu
Poi d'improvviso venivo dal vento rapito
E incominciavo a volare nel cielo infinito
Welcome to the Love and Valentines Blog Hop!  My name is Jennifer and I'll be hosting this blog-hop for the next 5 minutes…  Unless you're like me (easily distracted with not an ounce of patience) then its 3 minutes, tops!  You blaze in, give the blog the ole 'up and down' while you scan for something that catches your eye — then POOF, off you go like an 80's fanny pack!
This being my first Blog Hop, I wanted to give you a peek at both sides of my personality.  Yes, both sides…  I'm Gemini, sign of the Twins and all that jazz (yeah, scares me too sometimes hehehe).
First on deck – The 'Sweet' side…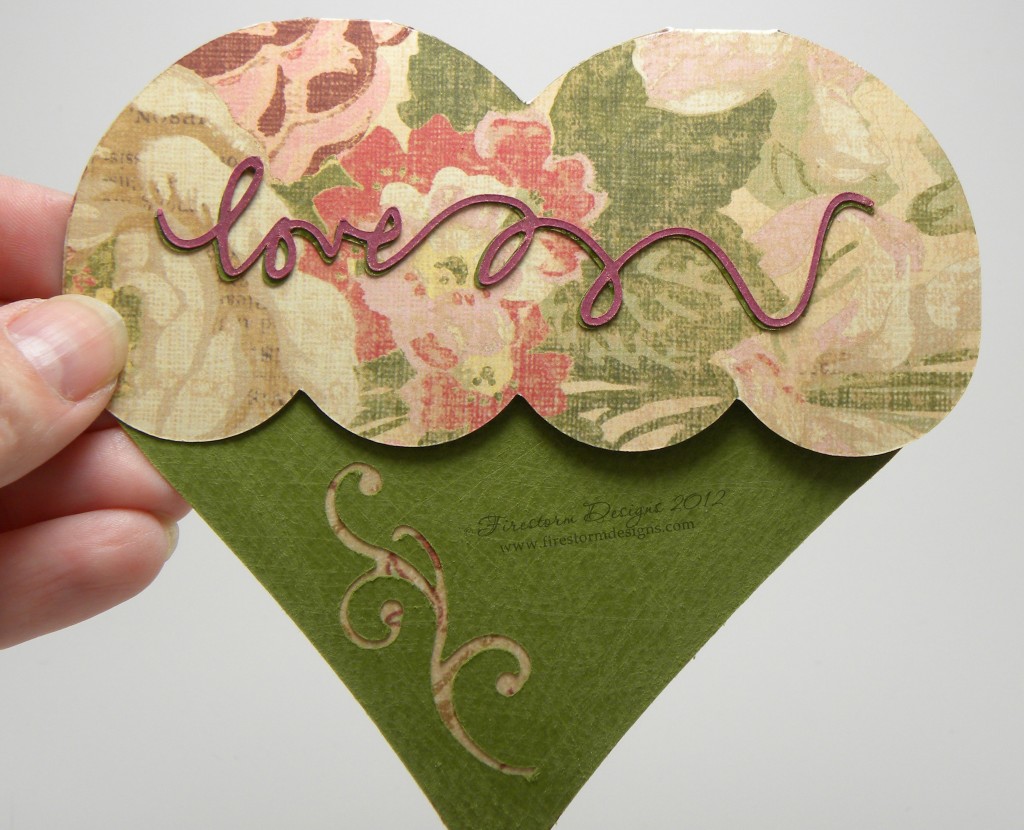 I know, right – totally cute!  I found both cut files on eCraft Central and just had to have them!  And since I'm a JIP (Jewish Italian Princess <- now there's a fun story!), its best not to deny me 🙂
The patterned paper is from K & Company and the green cardstock is CutMates from WorldWin (more on them next month).  Mischief (my Pinc eCraft) did most of the work on this card…she cut out the heart, the phrase and the flourish.  For my part, I sanded the card stock.  lol  I know, I totally got the better end of that deal *snickers*  Since the patterned paper had a roughness to it, I wanted the card stock to match – so once all the cuts were done, I used a bit of sand paper to scuff up card stock.
See…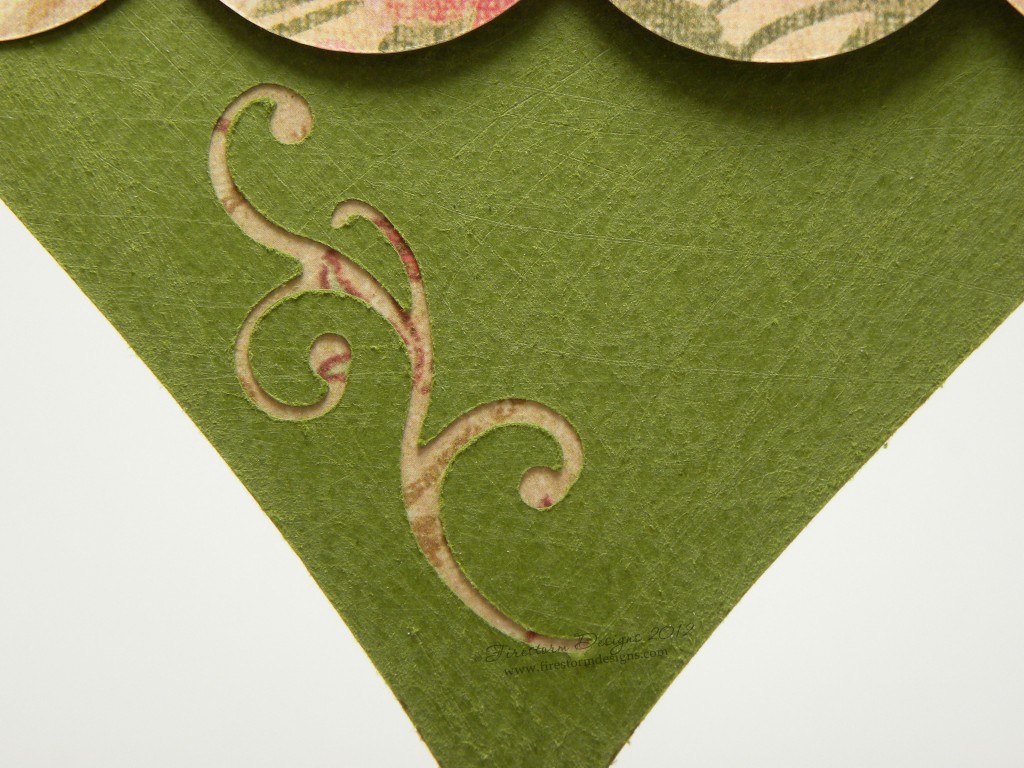 Although I don't think Mischief is too happy that I roughed up her rockin' cut.  Meh!  lol
Now for the 'Sultry' side… ok, so maybe I'm not sultry but I do qualify for Sassy and that's kinda close, right!  Don't believe me?  Ask the other Design Team members or even a couple of the ladies that work at Craftwell – they'll tell you.  Sassy is as Sassy does and, in this case, Sassy is ME!  Its fun, you should try it…often 😉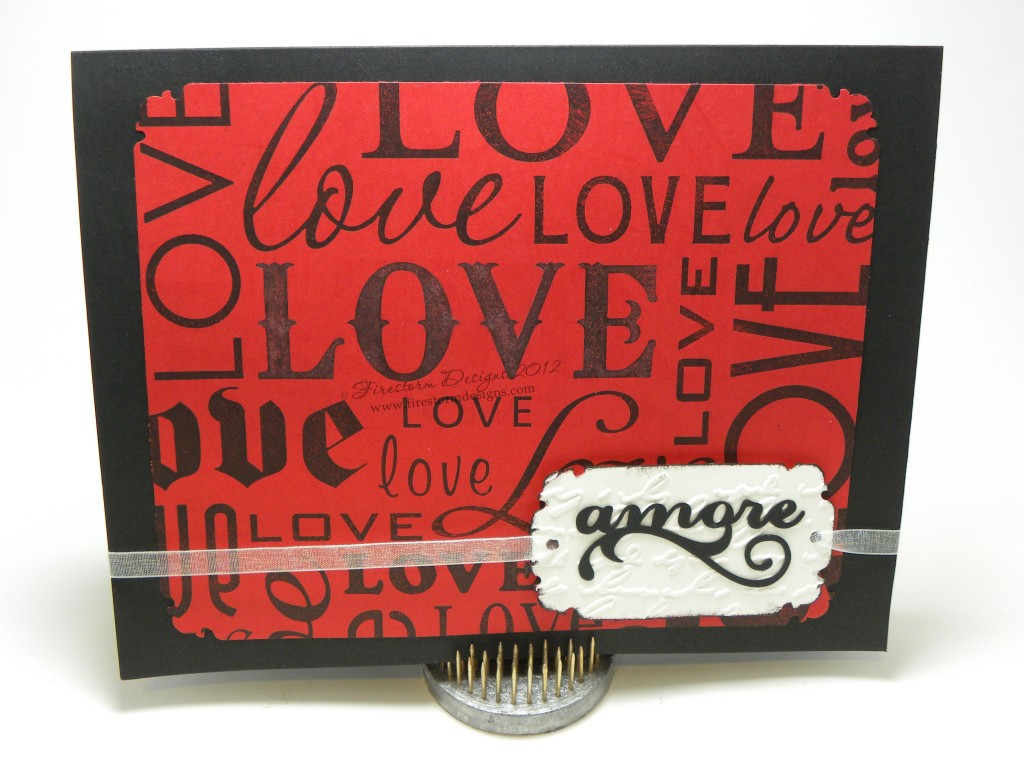 Oooooo Red…Black…a little ribbon — its like lingerie in the papercraft world and perfect for Valentine's Day!
Now for this card, Mischief totally had it easy… her trolley didn't even dull the blade on this card!  lol  See that little phrase 'Amore' from Lettering Delights?  Yep, that was the hardest my eCraft worked on this card.  Oh sure, my ecraft cut the red cardstock to size but I'm the one that did the rest!  The background was made with pigment ink, a letterpress plate and a (woe is me) hand-crank *gasp!* embossing machine.  Oh how I long for the release of the eBosser >insert dreamy sigh here<.  More hand-cranking to get that fabulous 'writing' on the white cardstock.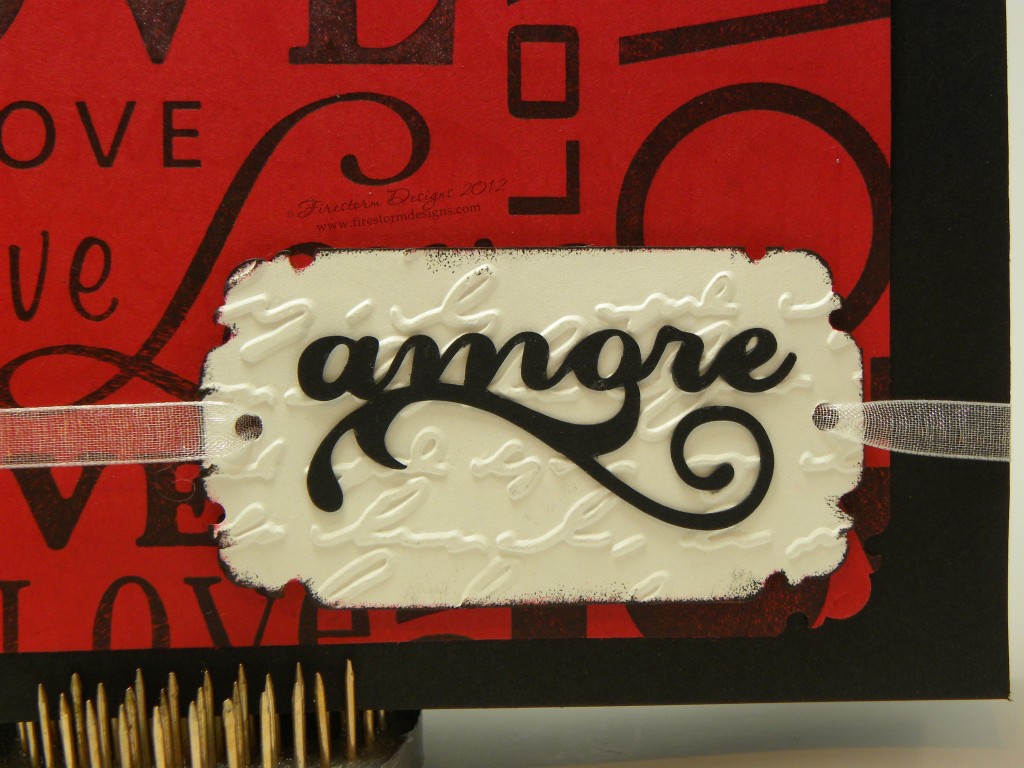 BTW – You'll never guess the name of the red cardstock!  Its RIPE TOMATOES!  heeheehee  How cool is that?!?!?!  A Sicilian using Ripe Tomatoes cardstock – oh yeah, WorldWin CutMates and I are a total match!  Hubba Hubba *rawr*
There you have it!  My version of Love and Valentine's…  Be sure to comment on the eCraft Blog and become a follower to qualify for something big that they are going to announce at the end of the Blog Hop.  Just click on the Design Team Blinkie or the 'eCraft Blog' link under my picture to confirm you commented and then head on over http://fabric-ecraft.blogspot.com/ to check out Debi's Zig Zag Zen Blog — you're going to love her!
You want to know what the big announcement is?  I dunno!  I'm the new girl on the block…they don't tell me nothing!  Its an EBOSSER!!!!  They're going to give away an eBosser!!!  Wooooo hooooo  *dances around the room tossing confetti in the air*
If I have a giveaway, will that make up for me not being able to deliver some juicy gossip?  Ok. Ok.  TWIST my arm!  lol
Here's what you need to do to qualify for MY giveaway:  Show me some LOVE (leave a comment) and become a GROUPIE (follow me!).  The winner will be announced next Saturday 🙂