"You're Gonna Miss This"
She was staring out that window, of their SUV
Complaining, saying I can't wait to turn 18
She said I'll make my own money, and I'll make my own rules
Mamma put the car in park out there in front of the school
Then she kissed her head and said I was just like you
You're gonna miss this
You're gonna want this back
You're gonna wish these days hadn't gone by so fast
These Are Some Good Times
So take a good look around
You may not know it now
But you're gonna miss this
-Trace Adkins
Looking at my daughter, its hard to believe she's already 15…time sure flies (at least for us 'older' folks!). Every summer we fly 'home' to California to spend time with our family and now that we're firmly in the grips of her teen years, we get to listen to 'I'm bored!' day after day even though we know she's having fun.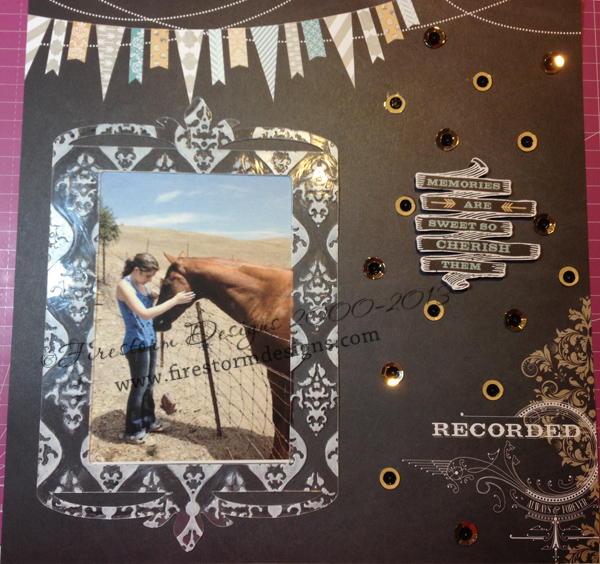 Does this teen look bored to you?!? Yeah, me neither! LOL It looks more like a teen and her favorite horse reconnecting… Year after year, Brown Sugar comes running when he sees that Samantha is back; she rubs his ears and he falls asleep. *sigh* Its so sweet to watch.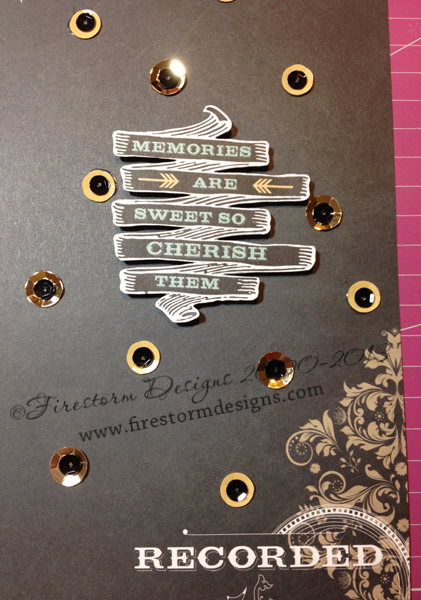 Children grow up in the blink of an eye, so its important to capture as many great moments as we can. Not only are they great to look back on, but they super helpful to torture your child with when she brings the next date home to meet the parents! Hahaha!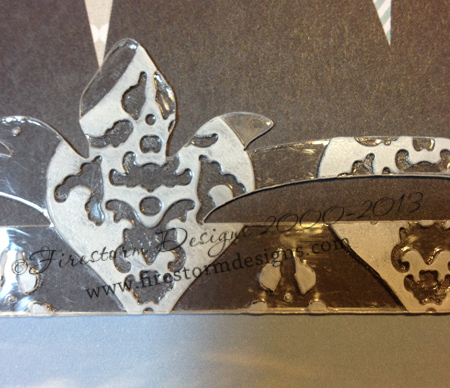 Now, in case you're wondering what the frame is made out of…that's acrylic. Pretty cool huh?!? Not only is it acrylic; its embossed acrylic that's been inked! Very fun stuff!
What I Used:
eBosser/Craftwell embossing folder
Acrylic Frame from Clear Scraps
Paper, sequins and sentiment are from Teresa Collins (love, love, love the colors!)
StazOn Opaque – White
Zip Dry glue
Foam squares
Fine Point Scissors – to fussy cut the sentiment
Glimmer Mist – Black – I spritzed a little on the sentiment
Scotch ATG